Alternative Design Metal Fabrication has assembled a team of highly skilled professionals who are dedicated to providing customers top quality products and unequaled customer service. The culture of the company stems from its commitment to exceed customer expectations. This dedication consistently runs throughout the entire Alternative Design team, from the entry-level personnel to top management.
Grant Loyd has been a part of the Alternative Design team since its inception in 1987. In 2014, Grant purchased the company from his parents, Eddie and Georga Loyd, the original founders. After attending the University of Arkansas, Grant joined Alternative Design full time in 1998. Prior to starting full time, Grant worked several years on the production floor where he built the products and gained knowledge of how each product performs. Since that time, Grant has played key roles in the development of many departments during the company's growth through the years. His corporate, product and industry knowledge as well as his ability to form strong bonds with employees, existing customers, new customers and our community, has been beneficial to all.
Eddie graduated from the University of Arkansas with a Bachelor of Science Degree in Finance and Banking. Career paths directed him to the family owned Agribusiness. In 1987, Eddie founded Alternative Design Manufacturing & Supply with his family and then sold the business to Grant & Jessie Loyd in 2014. Eddie has more than 25 years experience in the design and fabrication of research animal housing systems. Eddie has held various leadership roles within the industry and community over the years including President of the Allied Trade Association (2003-2004), the Exhibitor Advisory Council of AALAS, Chairman of the Siloam Springs Chamber of Commerce (2013) and Member of the Chamber of Commerce's Board of Directors (2014). Eddie has also been honored with numerous industry awards including 2005 Floyd Polling Award (Allied Trades Association's Vendor of the Year), Allied Trade Association Life Award (2012) and a Service Recognition Award for his involvement with the Allied Trades Association's "New Product Showcase" (2014).
As one of the founders of Alternative Design, Georga has been involved in all facets of the business and instrumental in the company's substantial growth in such a short period. After attending the University of Arkansas where she met Eddie, they had their own poultry enterprise. Upon starting Alternative Design, Georga literally worked in production as well as bookkeeping. She assisted Eddie with sales and attended industry tradeshows. Administering the tradeshows developed into responsibility for all the marketing and promotional activities of the company. Georga attends major trade events, meets with customers and works on special projects for the company.
Construction Project Assistant
Jessie joined the team at Alternative Design in 2003 and has had a variety of positions including roles in Production and Operations. In September 2015, she joined the Sales team at Alternative Design as a Customer Service Representative. Jessie & Grant reside in Northwest Arkansas with their daughter who keeps them very busy, making sure that their lives are not all work and no play.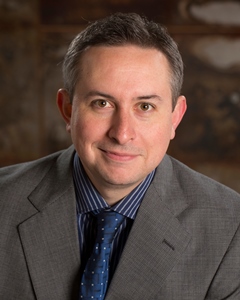 ELTON MOORE
Director of Operations
Elton joined Alternative Design in 1999. During his time with the company, he has gained experience in a variety of roles including welding, assembly, CNC programming, quality and production. Elton has 15 years of manufacturing experience and has obtained certifications in safety, lean manufacturing and as a Certified Laser Safety Officer (CLSO). He moved to his current role as Operations Manager in April 2015. Originally from Texas, Elton currently resides in Oklahoma with his wife and four children. His hobbies include watching sports (especially the Texas Longhorns and Dallas Cowboys) and running.
Cyrece is a lifelong resident of Northwest Arkansas and joined the team at Alternative Design in 2010. She brought with her over 15 years of manufacturing experience including nine years as a material and parts buyer. Cyrece works with suppliers on a daily basis to get the best quality material at the lowest possible prices on behalf of our customers. She enjoys farm living and raising cattle with her husband and three children.
Quality, Service & Installation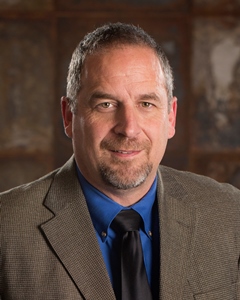 Terry joined Alternative Design in June 2010. He is responsible for the overall quality of all products supplied by the company, as well as quickly resolving any issues that may arise after the product is delivered. Terry manages Alternative Design's Quality, Service, Purchasing, and Shipping departments, as part of our total quality initiative of ensuring a superior product and customer experience from the beginning to end of the project. He is also trained in ISO 9001. Terry's background includes 25 years in manufacturing, primarily in the making of electro-mechanical products. His experience is in the production, quality assurance and customer service functions. In his five years with the company, Terry has implemented several programs within manufacturing and early quality inspections. These programs have significantly increased the caliber of products being shipped as well as reducing warranty claims.
Shipping Manager
Wanda joined Alternative Design in July 2007. She is responsible for our shipping and receiving department. She works with freight companies to ensure safe and timely delivery of our products at the best possible price for shipping those products to our customers. Another task is working with our UPS and FedEx ground service providers for pricing on in-bound and out-bound shipments. She has also worked with various vendors on packaging used for shipping our products. She is also responsible for the inventory of raw materials. She comes with over 25 years of manufacturing experience, mainly from the automotive industry. During her time away from the company she enjoys time with her husband and family.
Service Manager
Cody joined the company in 2007 as the Installation Supervisor. He had the privilege of installing equipment for customers all over the United States and in several countries around the world. After six years building strong relationships with our customers as the Service Manager, Cody was promoted to Production Manager in April 2015. In his current role, he oversees all of the company's manufacturing, safety programs and the request for quotation process. Cody resides in Northwest Arkansas with his wife and one child. His hobbies include designing and manufacturing custom motorcycles.
Accounting Controller
Travis McCaghren became the Alternative Design Controller in February 2019. After living in Cabot for almost 25 years, he and his wife of 32 years moved to Springdale when they heard they were going to be grandparents the end of April 2019 for the first time. Travis has been practicing accounting for all of those 32 years, with 25 years as the Controller for various companies. He graduated from the University of Arkansas in 1987 with a Bachelor's Degree in Accounting. His two children both graduated from the University of Arkansas, as well.
PEGGY NAHORSKI
Lab Animal Sales Division Manager
Peggy has been in the lab animal industry for more than
30
years. Peggy earned a Bachelor of Science from Maryville University as well as an Associate of Applied Science in Animal Health from Jefferson College
.
She spent 13 years working in the vivarium at Monsanto. Starting as a quarantine technician and working her way up to Manager for Toxicology Service Group. She spent two years as a Regional Sales Manag
er
Purina Mills, Inc. Peggy joined the Alternative Design sales team in 1999. Peggy is a die-hard St. Louis Cardinals fan and attends as many games as she can to support the 'Birds'. She loves to work in the garden growing plants for wildlife and the dinner table.
Tamara (Tammy) is originally from Little Rock, Arkansas. She moved to the NWA area to attend the University of Arkansas. After graduating with a Bachelor of Science in Marketing Management, she's spent the last 5 years working in Administrative Sales Support and Account Management. Prior to joining the AD family in 2012, the previous 15 years were spent working in the restaurant /service industry before making a career transition into Sales. Continuing to focus on her Sales education, Tammy has completed several Customer Service training courses and holds certifications in Microsoft Office Suite and Applied Project Management. Tammy is a huge fan of Arkansas Razorback basketball, and has confessed to being addicted to watching television.
Poultry Sales Manager
Jack joined Alternative Design in June 2018. He is responsible for all of the poultry sales accounts. He spent the past 20 years working in a variety of roles in the primary broiler breeder field. Jack has managed flock vaccination and movement departments and provided technical service for ventilation, feeding programs and bio-security programs to contract growers. He has also been the Production Manager for a live production complex overseeing the feeding programs, service crews, bio-security, and field service technicians. In addition he has overseen the design and construction of new poultry housing as well as the retro-fitting of existing housing. Most recently Jack was the production manager for a research & development farm where he utilized numerous Alternative Design products. Jack, his wife Kim and two children Morgan and Jackson are huge Oklahoma University football fans. His children are also very active in exhibiting livestock and sports which keeps he and his wife very busy away from work.
NANCY LOR
Inside Sales Representative
Nancy brings 15 years of customer service and sales experience. She is passionate about the needs and goals of her customers and is excited to work with a great team at Alternative Design. Nancy has the duties of being a customer service representative and inside account manager. The warmth has brought Nancy and her family here, originally from Neenah, Wisconsin. She is a big Green Bay Packers fan, enjoys the outdoors, gardening, and volleyball.
DEVON RAUCH
Customer Service Representative
Born and raised in Siloam, Devon attended John Brown University majoring in Family and Human Services. She moved to the California high desert for a while and then moved back here to Siloam to raise her family. She has 12 years of varying degrees of customer service experience ranging from Emergency Department Ward Clerk to Director of Catering for John Brown University. With 3 kids that keep her life full of excitement, she has little down time but when she does find some she enjoys going on adventures with her family, concerts with her husband and cooking out with friends.
CODY ULAGA
Engineering Manager
Cody joined Alternative Design in 2010 as an engineering intern while attending the University of Arkansas. After graduating with a bachelor's degree in Mechanical Engineering, he began working full time as a Mechanical Design Engineer. Over the next six years he gained invaluable product knowledge and grew his skillset to help push the company's products forward. He designed and developed the industry-first Solace Zone Heated IVC System. In the fall of 2017 he was promoted to Engineering Manager and strives to improve upon the company's high standards for product design and manufacturing. He has worked greatly toward expanding the company's electric and electronic capabilities, to further expand and improve the company's products, and is always looking to bring new processes in and refine existing processes in production.
Ryan Kinnaman
Marketing Technologist
Ryan Kinnaman returned to AD in the Fall of 2019. The position of Marketing Technologist best fits Ryan's skillset to include Marketing, Graphic Design, and Webmaster duties. The 8 years he previously spent with the company have already proven to be a great benefit to both Ryan and AD. He has a total of over 15 years in his field.
PATTI EILAND
Marketing Manager
Patti joined the Alternative Design Family in June 2017, as the HR Manager. Exactly one year later she moved into the Marketing Manager position, which is more fitting for her experience and talents. A Siloam Springs High School graduate, she went on to receive her Bachelor of Arts in Communication from the University of Arkansas and has been in the customer service industry her entire working career. Her previous work experience, especially the 14 years with the Siloam Springs Chamber of Commerce, has given her some unique marketing skills. Her responsibilities include social media marketing, print ad marketing, and trade shows.
VANESSA GUEVARA
Human Resources Manager
Vanessa Guevara started at Alternative Design in March 2019 as the Human Resources Manager. She received her Bachelor of Computer Science from Israel University of Ecuador in 2003 and was hired by Walmart in 2008 as a Training Coordinator. She was promoted to Human Resources Manager after only one year and in the next 10 years she became Operations Manager where she oversaw Sales, Merchandising Operations and Facility Maintenance for a store with 365 employees. In HR she was responsible for recruiting, hiring, training and developing new talent, merchandising, and forecasting sales to meet company goals. Vanessa became interested in working at Alternative Design because it is a family business. "It provides employees with a balance between work and their personal lives. I feel really blessed to be a part of the AD Family."